Facebook X Livity, House of Us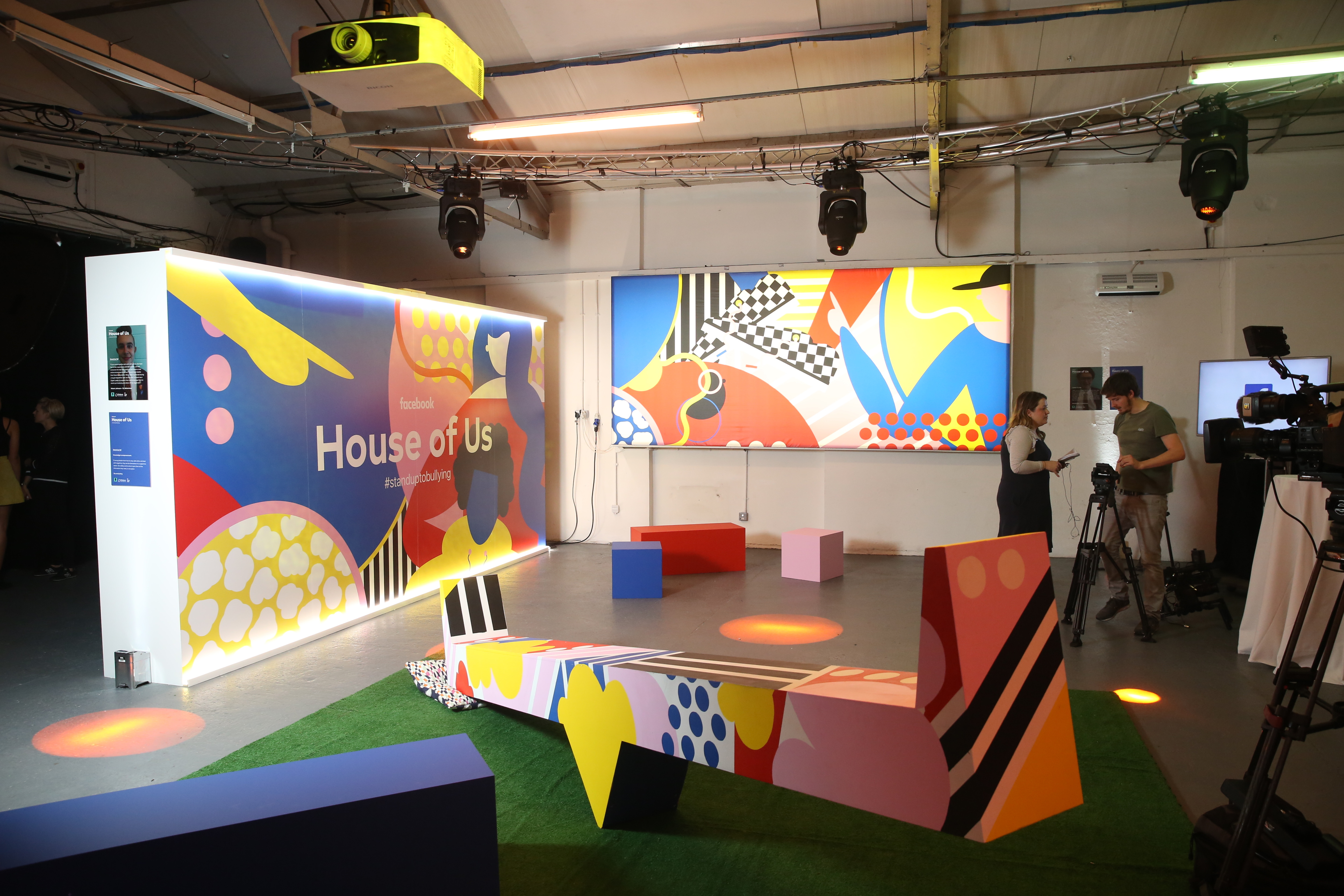 Client Facebook X Livity
Category Visual Identity
Year 2017
Livity UK approached me with a brief from Facebook to create the visual language for House of Us, an event celebrating people standing up to bullying.
It was to appeal toward13-19 year old teenagers with a skew towards 16-17 year olds so couldn't feel too young. The artwork had to act as the wrapping for the event, bringing to life it's themes through playful illustrations that were inclusive and fun.
It was integral to include people interacting with one another, a sort of congregation of diverse groups of people, as the event was all about encouraging positive social interaction. I wanted to make sure that this illustration felt "cool" and wasn't condescending or too childlike, but something everyone could relate to no matter what sex, age or race.
This project won me the New Talent Site Specific Category Winner in the AOI World Illustration Awards 2018.